Huntingdon Presbytery

"Loved by Jesus Christ and called to love all others."

Presbytery Office

1319 Logan Avenue

Tyrone, PA  16686

Phone:  (814) 682-7289


PRESBYTERY CALENDAR

 JUNE 2017

  6/19/17 - 1:30 PM - Leadership Umbrella Team (LUT) - Presbytery Office

  6/25 - 6/30/17 - Presbytery Central PA Mission Work Week - Krislund

  6/27/17 - 6:00 PM  Presbytery Meeting - Alexandria Church - Supper 5:00 PM

​ JULY 2017

  7/4/17 - Independence Day - Holiday, Office Closed

  7/10/17 - 5:45 PM - Barry & Shelly Dawson,  PC(USA) Mission Coworkers, 

                             Tyrone Church

 AUGUST 2017

  8/7/17 - 8:45 AM - Discipleship Umbrella Team (DUT) - Spring Creek Church

  8/8/17 - Joint Camp and Conference Committee (JCCC) - Krislund

  8/9/17 - 10:00 AM - Council - Presbytery Office

  8/30/17 - 10:30 AM - Administration Umbrella Team (AUT) - Presbytery Office


MISSION

We believe that God is calling the Church to renewal and transformation that we may witness to the love of Jesus Christ in changing and challenging times.  This call has been heard by churches large and small, rural, town and urban, in the mountains and valleys of Central Pennsylvania.  We believe that by God's saving grace, we are loved by Jesus Christ and empowered by the Holy Spirit.  Therefore, the churches, ministers and lay persons of Huntingdon Presbytery can and will participate in God's future for the church and the world.  We believe that every church is called to offer its unique gifts to Christ's work in the world.  Huntingdon Presbytery seeks to discern and answer God's call as it gathers as Christ's community, challenges churches and members, equips churches and laity, supports ministers and shares in joint mission.  We offer our lives in thanksgiving to God, Father, Son and Holy Spirit, confident that the one who calls us is the Creator, Redeemer, and Sustainer of our lives, who gives us the gift of faith.

Last updated: June 14, 2017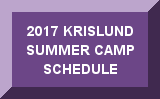 REGULAR STATED PRESBYTERY MEETING 

Tuesday, June 27, 2017, 6:00 PM

Supper 5:00 PM

ALEXANDRIA PRESBYTERIAN CHURCH

311 Shelton Avenue, Alexandria, PA 16611

Please call the presbytery office to make a supper reservation by Wednesday, June 21st.