Huntingdon Presbytery

"Loved by Jesus Christ and called to love all others."

PO BOX 1185

Lewistown, PA 17044


Last updated: November 27, 2021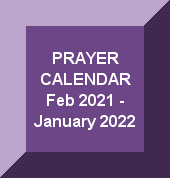 2021 PER CAPITA

$38.15 per member

JUNE ZOOM PRESBYTERY MEETING

TUESDAY

June 29, 2021

6:00 PM

PRESBYTERY OFFICE IS 

CURRENTLY CLOSED

All staff are working from their homes.  If you need to contact them, you can reach them through their email.

 INTERIUM GENERAL PRESBYTER

   Elder Kate Sillman

      kate.sillman132@gmail.com

 STATED CLERK

   Elder Virginia Rainey

     vfrainey.sc@gmail.com

  ADMINISTRATIVE ASSISTANT

   Elder Susan Ferguson

    susanpresbytery@gmail.com